Outer Himalayas (Winter Camp)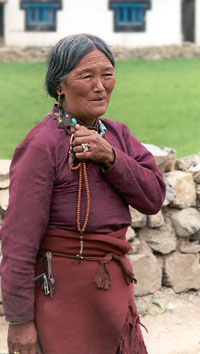 On this expedition, our team will help bring medical and dental care to several villages located in the lower and outer Himalayas. Camp sites are located in the north Indian state of Himachal Pradesh. Our team will hold out-patient clinics in seven different locations and provide care to approximately 2400 patients. A 3-day stay is scheduled at Dharamsala–home to exiled Tibetans and their religious leader, His Holiness, Gyatso Tenzing, the 14th Dalai Lama.
Team members will depart from various international gateways on their way to New Delhi. A combination of rail and road takes us from New Delhi to the Shivalik range or the outer Himalayas. We drive through the Shivalik range covering villages and finally enter the mighty Dhauladhar or the White Mountain Range at lower elevations. After a day's rest, we begin our first of the seven clinics scheduled on this trip. This camp is being organized at the request of the department of health, Himachal Pradesh Government. It complies with all local rules and regulations.