Tibetan Settlements (Inner Himalayas)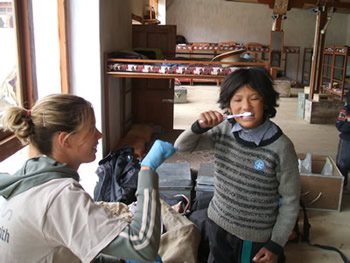 A combination of road and rail takes us from the plains of India to the Inner and Greater Himalayan regions of the North India.. We visit field sites in villages, monasteries and nunneries located in and around Kullu. While in villages, we will camp in all-weather tents provided by HHE, upon reaching Kullu stay will be Monastery guesthouses.
Kullu has been the site of several of our past expeditions since 2003 and it has also been a transit point for our l teams travelling north into the Trans-Himalayas in the summer months. From Kullu, we will drive south around the 'The Great White Mountain Range' and camp and trek over a 10,000 feet pass to reach Bir, site of our last camp. A drive from Bir will bring us back to Delhi.
Please Note: This expedition involves extended outdoor camping. As a team member you must be in excellent physical shape and be willing to adjust, adapt and accept changing weather and camp conditions.