Pangi (Greater Himalayas)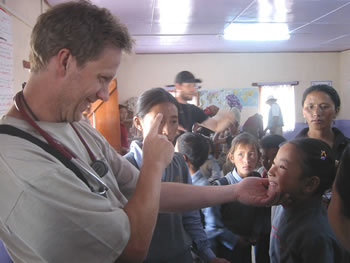 Team will fly into New Delhi and onto the north Indian city of Chandigarh. A 7-hour drive from Chandigarh will bring you to Kais (5,000 feet), the starting point of our adventure. A second day's drive takes us over the famous Rohtang Pass (13,200 ft.) and across the Greater Himalayan Range onto our first camp and clinic site at Purthi village located in The Pangi Valley. Once in Pangi Valley, you will have the option of trekking or riding in small vehicles to all clinic sites for the remaining part of the trip. We retrieve our path back over Rohtang Pass and into Manali.
This is a high altitude expedition that involves extended camping in wet conditions. All sites are located in remote and rough mountainous terrain. Please take time to grasp the reality of this and conduct a personal inventory on yourself before signing-up.
Article by Nathan Juergens 2nd year medical student at the University of Minnesota Medical School Participant: PANGI 2014