Himalayan Health Exchange, Inc.
Himalayan Health Exchange Inc. was established to provide a cross cultural learning nd community service based adventure.
In 1996, founder Ravi Singh, a native of Himachal Pradesh now living in the U.S., organized a medical camp for a US based organization in the Indian Himalayas. This experience encouraged him to make future expeditions, under Himalayan Health Exchange, to be community service based adventures. Himalayan Health Exchange's expeditions now cover 4 remote regions of the Indian Himalayas and, through trekking, hiking and road-travel, our teams get a rare opportunity to learn from lifestyles of the natives and in return teach them the importance of good health and well being. Varying levels of trekking, hiking and road travel provide a unique and profound intercultural experience to individuals of all ages who may be interested in doing a international health rotation or a independent field study project. Himalayan Health Exchange Inc. was established to provide a cross cultural learning and community service based adventure.
The focus of our expeditions is to provide a quality educational experience mixed with adventure and culture and to improve local well being. Primary and public health is integrated into all of our expeditions. A health awareness campaign includes general and oral hygiene, diet and nutrition, reproductive health and prevention from commonly found infectious diseases in the Trans-Himalayan regions along the Indo-Tibetan borderlands. Patient population includes natives, Tibetan settlers and children living in monastic schools, orphanages and Buddhist nunneries.
Each expedition is designed and planned around local weather, road and trekking conditions with safety of participants being the top priority. Ample time is included for exploring the surrounding region. A typical camp day comprises four to six hours of field work. Depending on the group's wishes, we may tour, hike or visit a village or settlement for the remainder of the day. We return for evening case study presentation session and a relaxing evening to enjoy a meal and conversation before retiring for the night.
Meet our physicians and supervisors who have contributed their time and talent to provide care to our patients, and supervision to students and residents.  Their support and guidance has helped HHE build 5 permanent clinics that provide year round care to patients living in some of the most remote regions of the Western Himalayas.

View Full Bio
Ravi Singh: Native of the Himalayas, born and raised in Simla in the Indian state of Himachal Pradesh.
He has participated in and led bicycling, motorcycle and trekking expeditions throughout the Himalayas. He moved to the U.S. in the mid-1980s to pursue higher education and business interests. In 1992, he founded Himalayan Spirit Expeditions, combining his entrepreneurial spirit with his love for the Himalayas. It was on these expeditions to remote regions where he came to know of the healthcare deficiencies of the rural populations and, in 1996, founded the Himalayan Health Exchange.
He has brought together a group of hardworking and dedicated staff who provide a unique international health experience and adventure for participants.

Kodiak Island Medical Associates
Providence Kodiak Island Medical Center
Kodiak, Alaska
shawnvainio@gmail.com
View Full Bio
Shawn Vainio MD is a graduate of SUNY Buffalo School of Medicine and Biomedical Sciences and completed his residency at the University of Utah in Family Medicine. He is currently a Board Certified Family Practitioner practicing in Bethel, Alaska. He has participated in twelve HHE expeditions and has practiced in Alaska, Washington, Oregon, Utah and Antarctica.

DO MPH
Family Medicine Resident-Physician
Unity Health Care Washington DC
The Wright Center for Graduate Medical Education
denton.shanks@gmail.com

View Full Bio
Denton Shanks is devoted to working in the community, leading through service, and reaching out to the larger world in an effort to promote good healthcare for all. He enjoys working with multidisciplinary teams on global health & development and disruptive healthcare innovations & technologies to help discover sustainable solutions for individuals and communities everywhere. He grew up with exchange students from around the world and volunteering with his sister 's Special Olympics team. He has studied, completed research, and worked in many states and countries and now is completing a Family Medicine Residency at a community health center in Washington DC. He is also working on a Wilderness Medicine fellowship and has immensely enjoyed participating on two HHE expeditions so far.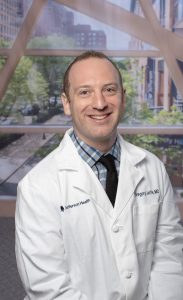 Gregory A. Jaffe, MD MSEd
Clinical Assistant Professor of Family Medicine
Department of Family and Community Medicine
Co-Director, Scholarly Inquiry – Population Health Research
Sidney Kimmel Medical College, Thomas Jefferson University
Gregory.Jaffe@jefferson.edu
View Full Bio
Dr. Jaffe is a family medicine physician in Philadelphia, PA and is faculty at Jefferson Dept of Family Community Medicine and at the Sidney Kimmel Medical College at Thomas Jefferson University. He received his medical degree from the University of Michigan Medical School and did his family medicine residency in West Baltimore at the University of Maryland. Dr. Jaffe has a strong interest in care of underserved populations, and is the co-director of a course in the Sidney Kimmel Medical College at Thomas Jefferson University about public health, health disparities and social justice. He also has an interest in medical education, and has a Masters Degree in Medical Education from the University of Pittsburgh. Dr. Jaffe first did Himalayan Health Exchange in 2011 in Himachal Pradesh as a post back student. When he isn't working, Dr. Jaffe enjoys photography, spending time with his family, and watching sports.

Children's Comprehensive Care Center
University of Miami/Holtz Children's Hospital
Miami, Florida
srt427@gmail.com 
View Full Bio
Dr. Sujata Tipnis is a general pediatrician with the University of Miami/Holtz Children's Hospital in Miami, Florida . She completed her Pediatric residency training at Baylor College of Medicine/Texas Children's Hospital and since has enjoyed always serving a diverse group of children and families. She has practiced in Houston, Texas and northern California before relocating with her family to Miami. Her favorite aspects of participating in expeditions to Ladakh and the Spiti Valley include providing care to the children and families in those regions, learning from the local providers and enjoying the beauty and peacefulness of the mountains. In her spare time Dr. Tipnis likes to spend time with her son, daughter and husband. She enjoys being outside, especially by the water when home and mountains when traveling; talking longs walks, playing tennis, reading and baking.

Physician Executive
Novant Health Heart & Vascular Institute
Charlotte, North Carolina
kargsn@gmail.com 
View Full Bio
Dr. Niess did his undergraduate work at Dartmouth College where he first learned to love the outdoors. He received his medical degree from UNC-Chapel Hill and did his internal medicine and cardiology at the University of Alabama-Birmingham. Currently he is Physician Executive for the Novant Heart & Vascular Institute for the Greater Charlotte Market and Director of the Cardiac Cath Lab at Novant Health Huntersville Medical Center outside of Charlotte, NC. Dr. Niess got his first dose of HHE when his daughter Meredith, a student at UNC Medical School, invited him to come with her on her trip to Spiti. Besides his work with HHE he has experience in international healthcare as prior Chief of Cardiovascular Services for Emirates Palomar in the United Arab Emirates as well as in the Caribbean with cardiovascular services for the BVI. His long term interest is in advancing international healthcare opportunities for those who find healthcare hard to obtain.

View Full Bio
Dr. Kari Sears is a family and sports medicine physician in South Bend, IN. She completed her medical degree at Wake Forest University School of Medicine, and family medicine residency at Memorial Family Medicine Residency in South Bend, IN. Dr. Sears continued her training in Sports Medicine at the South Bend – Notre Dame Sports Medicine fellowship. She has special interests in sports medicine and international medicine. When not working, Dr. Sears enjoys running, cycling, traveling, camping, and she always has at least one home improvement project in the works!

View Full Bio
Dr. Sarah Russell received her degree from University of California at San Diego after graduating with a molecular biology degree from University of California at Santa Cruz. Dr. Russell finished her residency training at Scripps Chula Vista Family Practice Residency Program and then worked at La Maestra Family Clinic in San Diego practicing full-spectrum family medicine, including obstetrics and surgical procedures. She has volunteered at free clinics in San Diego and for the past 5 years she has been the clinical director in Temecula. Her interests are in preventive medicine, obstetrics and pediatrics. Dr. Russell has a husband, 3 sons, 2 dogs and a cat. Outside interests include swimming, hiking, yoga and photography and she enjoys traveling to the Himalayas to provide care to the underserved.

Associate Professor of Religious Studies
Northern Arizona University
Flagstaff, AZ
pbdonnelly@gmail.com 
View Full Bio
Professor Paul Donnelly teaches Religious Studies at Northern Arizona University. He has a PhD in Buddhist Studies from the University of Wisconsin-Madison, where he was a student of Geshe Lhundup Sopa. Professor Donnelly also teaches courses on Buddhism, Tibetan Buddhism, Tantric forms of Indian religions, Women in Asian Religions and Religion and Film. Professor Donnelly has travelled to the Indian Himalayas extensively and has been leading anthropology trips for HHE since 2004.

10 Heaton Road, Batley
West Yorkshire
WF17 0AT. UK
View Full Bio
Oliver is a general dental practitioner who graduated from University of Newcastle upon Tyne, England. Since qualifying he has worked in general practice in Sunderland. Oliver has a special interest in practicing dentistry (especially oral surgery) and oral health care promotion in the rural environment.Prior to university Oliver worked at outdoor pursuits camps in the UK and gained his Gold Duke of Edinburgh Award in 1999. He has participated in two Himalayan Health Expeditions and plans to return atleast once every year. His interests include climbing, hiking and foreign travel.

View Full Bio
Dr Levy's career has been focused on Community Oriented Primary Care. After residency he worked for several years for Indian Health Services at the Tuba City, AZ hospital as an Internist and Director of Medical Education. He was the founding medical director of a community health center, served as Chief of Medicine at an area Hospital, worked briefly in private practice, and, more recently, was Director of medical services for the Central / Western Massachusetts VA. He currently works as a staff internist and director of the Hepatitis C program at the CWM VA. His interests in International, and, more specifically, Himalayan Health, began in residency when he spent an elective in Nepal. Outside the medical orbit, he spends time hiking, bicycling, and playing jazz. He has led two trips for HHE and is delighted to be planning his third.

View Full Bio
Dr Gudmundsdottir studied medicine in Reyjavik, Iceland and qualified in 2013, and is now finishing her anesthesiology residency at the Sahlgrenska University hospital in Gothenburg, Sweden. Signy has participated in two of the Himalayan Health Exchange camps, first as a student on the Outer Himalayas Trip to Himachal Pradesh and then again as a physician on the Kargiakh trip in August 2013. When she isn´t working she is hiking and enjoying the beautiful Icelandic highlands.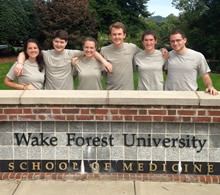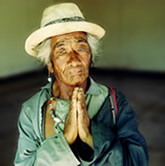 As a continuity of healthcare to our patients, Himalayan Health Exchange has established 5 permanent clinics that provide year-round care while affording the opportunity for an extended clinical experience with a 6-8 week medical elective.