Physician & Student Participants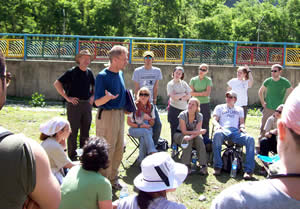 EXPEDITION DESIGN
The focus is service and education. All our expeditions provide primary and preventive health care to the local population and a supervised hands-on clinical experience and adventure to participants. All teams travel to remote Himalayan villages and settlements and set up walk-in style, mobile, outpatient clinics. Work is performed in local clinics, monasteries, village-community halls or tents. 5-6 stations are established, each with a team of an attending and 3-4 medical or nursing students and a translator. Specialties may be utilized depending on the local needs and residents and students' interests and areas of study. Overall supervision is provided by US board-certified physician/s and the team dentist. Trip curriculums are designed to enhance participants learning experience. Every evening on clinic days, a 45-minute to an hour long case study session is scheduled on every expedition. We always maintain a professional respect for the local health care delivery system as well as any religious or cultural customs associated with illness and health
"Trekking and healing in the Himalayas"
Wilderness Medicine Magazine
Article by Dr. James Shultz
Objectives
To gain international health exposure
To learn, develop and apply practical skills in non-traditional settings
To develop sensitivity to different health care delivery systems by working alongside local health care providers
To introduce participants to cultures and lifestyles in remote rural areas
To develop awareness by analyzing social, economic and health need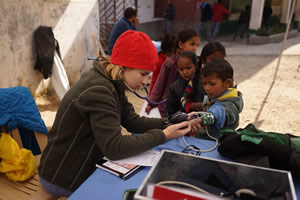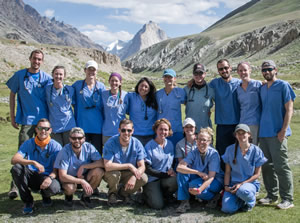 TEAM ROSTERs
Participation is open to physicians of all specialties along with residents, dentists, medical, dental, nursing and PA students of all levels and from all countries who are seeking an international health experience. Since its inception, Himalayan Health Exchange has provided a hands-on clinical experience to over 4,000 students from more than 25 countries. A team roster typically consists of US board certified physicians, residents, and medical, dental and nursing students totaling 20-30 members from the US and other countries.
Role and Responsibilities as a participant: Physician: Resident: Medical, Dental & Nursing student: Dentist: Others
"Adventures in the Himalayas"
Article By Peter Hooley (Dalhousie Medical School Student)
June 2002
EXTENDED MEDICAL ELECTIVES
As a continuity of healthcare to our patients, HHE has established 5 permanent clinics that provide a year-long supply of free medicines and care to patients. The locations of 2 of these sites allow students and residents to extend their clinical experience to make it a 6-8 week long medical elective.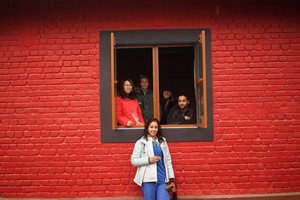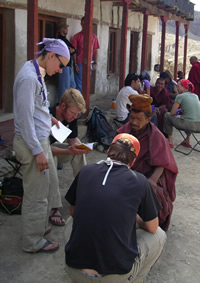 HOW TO APPLY
Enrollment for all expeditions is done on first-come, first-served basis. Past clinical experience is not required.  If you wish to apply, please select an expedition and contact us. You will receive from us a detailed trip itinerary with costs, trip curriculum, application, release waiver form and a medical history form. Review all the documents and return a completed and signed application, medical history form, release waiver form and deposit. Once we confirm your spot and complete our enrollment, you will start receiving trip preparation messages as we assist you with your trip preparations. These messages provide detailed information on the following:
Introduction messages from your attending/s
Cultural orientation
Visa
International air tickets
Vaccinations
Insurance
Airport pick-up and drop-off in India
In-country travel
Accommodations
Meals
Expected weather
Gear and equipment and more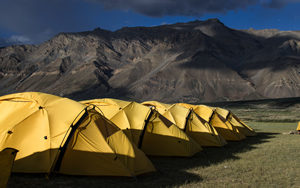 Notes:
Due to the nature of these camps, we are able to accommodate only small teams of doctors, residents, dentists, nurses, and medical students. In addition to excellence in delivery of care, important qualities in participants are:
Ability to work as a team member;
Flexibility and an open mind;
Willingness to live with what's provided in remote areas, at times improvised;
Resourcefulness and the ability to make the most of the situation at hand;
A sense of humor;