Medical/Cultural Anthropology Field Expeditions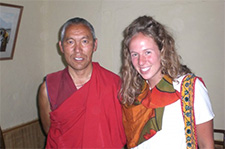 Spiti was such an unreal experience…and one I come back to again and again and again for strength, encouragement, and reminders of what really matters in life. It was truly one of the most magical periods of my life. Thank you so much Ravi, and I'm so amazed by what an incredible program you've developed.
Karen Orrick
Spiti 2008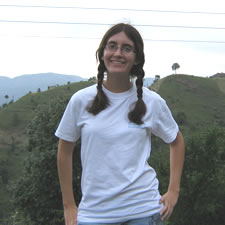 I had a great experience with HHE on their Anthropology Expedition. Not only was I able to explore a part of the world that I had never seen before, but I also made friends in the process. We learned about the people, culture, and religion of the areas we visited, and I even picked up a few words of Hindi in the process. I really can't compare my experiences on this trip to my everyday experiences back at home-they are two completely different worlds. Nothing compares to sleeping on the rooftop of the monastery guesthouse in Tabo, surrounded by the Himalayas and looking up at the stars, or of dancing around a bonfire with friends, not to mention all the interesting people and places you meet and visit along the way. Reading about a place and actually experiencing it are two different things, and I definitely recommend the experience!
Rachel Mayo
rmayo1@my.westga.edu
University of West Georgia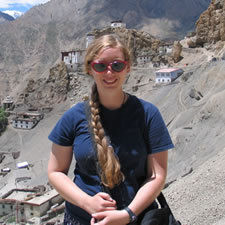 I am so grateful to Himalayan Health Exchange for my experience in India. This was my first time leaving the United States, and although I was out of my comfort zone, I was able embrace the culture I was exposed to. It is wonderful to be able to have a class outside in the middle of the Himalayas such as in Sangla valley, or in a monastery dining hall in Tabo. Not only did I get to learn about many different ways to use anthropology with the Indian culture, but I was also able to travel and explore a new country and enjoy myself in the process. This is a wonderful program for anthropology majors, it exposes you to the rest of the world, and allows you to look at your experience through an anthropological perspective. This program incorporated medical anthropology, religious studies, yoga history/practice, and film and anthropology, in particular how using a camera can shape your study, and the different methods and guidelines for working with this instrument and those whose culture is being documented. This experience in India made such a big impact on my life, and I will carry it with me forever. I had a fantastic time, and I highly recommend it.
Eva Schultz
Anthropology Major, Psychology Minor
University of West Georgia
poocaroo@comcast.net